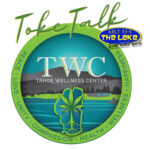 Howie and Cody get together for a chat on 4/20 ????
Origin and meaning of 4/20.
4 Year degree programs in cannabis are beginning to sprout in Michigan.
Lighting schedule and other cultivation details of cannabis plants.
Cannabis for wellness and the endocannabinoid system.
Overcoming stigma of cannabis, to advocate for education and move industry forward.
Misconceptions of Cannabis as a 'gateway drug'.
Potential of cannabis use in food.
Flower continues to be top requested cannabis item, with concentrates coming in second.
Benefits of concentrated cannabis vs. flower.
Potential effects of cannabis on COVID-19.
Brand Features

Tahoe Herb Collection – TWC house brand, locally and sustainably grown indoors.
Kiva Confections – evenly portioned infused edibles for accurate dosing.

Comfortably and safely consuming edibles.
Acceptance of cannabis in the medical industry.